I am one of those girly girl who spends her some of her free time watching movies on my laptop while doing my nails. Talk about multi-tasking! I usually watch any genre but not so much with the sci-fi apocalyptic kind of stuff. (those movies make me go ZzzzZZzzzz.) As much as I enjoy action and rom com movies I do love the drama genre as well. I know I'm a girly girl and I admit I love watching movies with eye candy actors but I still watch movies with interesting plots and always give them a try. Wait I just have to get up and close the windows.
Okay I'm back. The wind is too cold with a bit of drizzle coming in. I'm already wearing a jacket and still feel cold. Hehe So as I was saying, I've watch a lot of movies and I would like to share 5 movie characters that I randomly love. I also added trailers! Watch Watch Watch!
5. Marissa Ventura – Jennifer Lopez in Maid in Manhattan
It's a romantic comedy about a senator who falls in love with a hotel maid thinking she's a socialite. It's like a different version of pretty woman. This movie has all the right ingredients in making a romcom movie. Jennifer Lopez may be a diva in real life but she sure does well in her movie roles. I like how funny she can be at the same time show girl power! In this movie her character, feels that her own fairy tale seems too good to be true. Of course she's afraid to let her true identity be known by the senator. But in the end, when you love someone, it doesn't matter what your social standing is. Staying true to your self is enough.
J
Watch this movie and be inspired with girl power! (and I forgot to mention Ralph Fiennes is the senator in this movie. He may be the evil Voldemort in Harry Potter but in this movie he is the white knight!) hihihi
4. Jerry Maguire – Tom Cruise in Jerry Maguire
This is one of the movies that made him who he is today. Tom Cruise was fun to watch here, he was sooo charming and he completes me. Hihihihi <3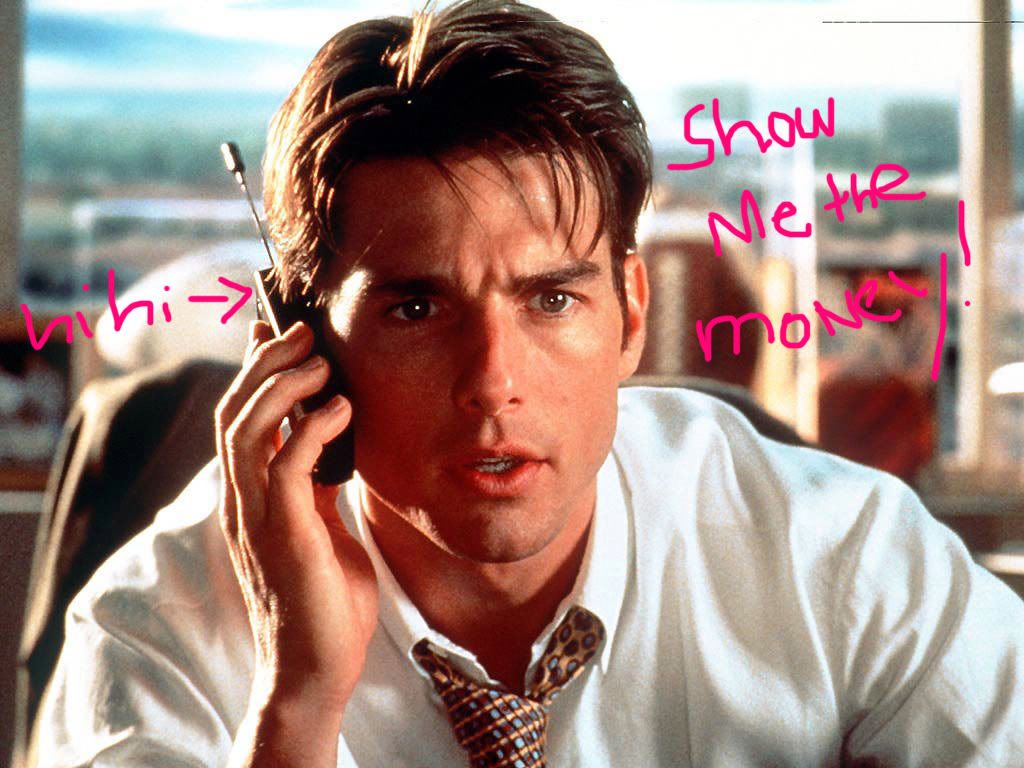 Jerry Maguire is a sports agent who has it all: A great career, amazing apartment, and a beautiful fiancée. Then the time came when he is experiencing a moral dilemma with his firm and decided to express it. And yes he got fired for it. While his career is on its way down, one athlete decides to believe in him and became his only client. His athlete was Cuba Gooding jr. and is a talented actor as well. The character, Jerry Macguire has a lot of fighting spirit with high hopes in fixing his life and career. With nothing to lose, he gives his all and got the best in life. :)
3. Jack Dawson –Leonardo Dicaprio in Titanic
Yeah, I'm cheesy like that. It's been 10 years from the first time I saw this movie and my heart still goes on for Jack Dawson. LOL. <3
We all know how the story goes on, Boys meet girl. Both are on the opposite sides of social standing. And the ship killed everyone who was against with their relationship. Kidding! Hehe Well for me this movie is a superb epic. James Cameron is an amazing director and while watching the movie I really felt like I was there. This is one of my favorite movies of all time. I watch it every time I see it on cable. Hahaha! And until now I never get tired of it. Of course, Leo is a real cutie and watching his acting chops is worth every penny. I love how he was able to portray himself as someone who lives for simple pleasures and try to live his life to the fullest no matter where he is. : )
2. Jamal Malik –Dev Patel in Slumdog Millionaire
This movie is so inspiring in so many ways.
Jamal Malik is an ordinary Mumbai teen who joined the Indian version of Who Wants to be a Millionaire in his country and actually won. Then he got arrested due to suspicion of cheating. During the interrogation he then shared his life experiences on how he got to where he is and how he got to know the answers. This movie spells H-O-P-E. Yeah, I'm a sucker for movies with hopes and dreams. But that's what living is all about right? If we don't have hopes, we don't dare to dream. If we don't have dreams, we won't have the will to live. This movie won 8 Oscars. The Dev Patel you're gonna be seeing here is totally opposite of his character in Skins (the uk teen series). He made me realize that there are a lot reasons to be thankful for and I encourage you to get a copy of this movie and I guarantee that you'll never be the same again.
J
1. Jack Sparrow – Johnny Depp in Pirates of the Caribbean
Jack Sparrow is one of the most hilarious movie characters I have ever watched. Ever since I saw the first installment I became a fan! It's funny how his eyeliner never smears even though he goes to the water to hide or swim or something. LOL. We should send an email to his make-up artist and ask for tips! Haha
i wanna know what type of eyeliner he uses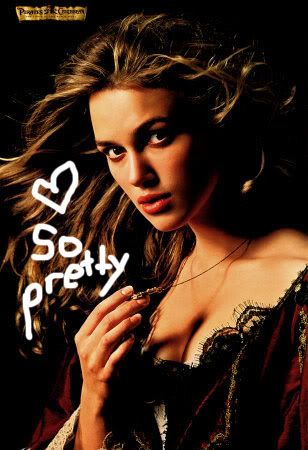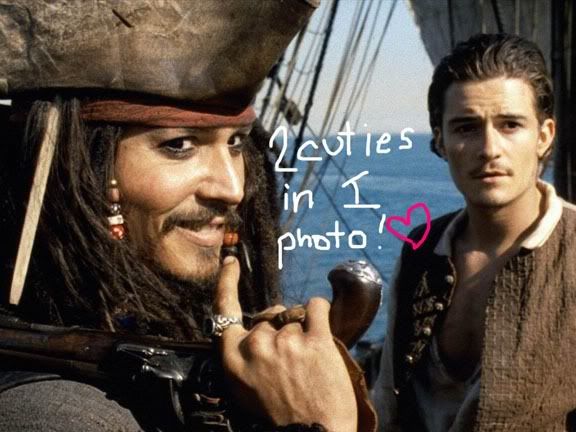 So Jack Sparrow is a savvy pirate in search for his ship known as the Black Pearl. I forgot to add his title, its Captain Jack Sparrow. He would have corrected me right away the moment he heard me. Hahaha! So he went searching for a certain pirate who took his ship and met a few frenemies along the way. : )) Will Turner (Orlando Bloom) decided to join Capt. Jack Sparrow's hunt in order to save his love (Keira Knightley). The movie's setting will blow you away! They have realistic props and though pirates' fashion style is the messy look, their costumes look realistic dirty. Ahaha I don't wish to meet a pirate in real life except for Capt. Jack Sparrow! Hahaha Tickle your funny bone by watching this movie! : )
Do you happen to love any of the movie characters mentioned above?
Please do share any movie characters that have touched your heart or made you laugh like there's no tomorrow. :D
With much love,
Lolita <3