Now that the storm is finally over in other words I just got out of a terrible job and I'm soo glad to be out! That job was literally killing the girly in me! I'm on to my next job and I start on Monday. I'm a bit nervous and a lot of things are running in my head. Mostly about my new work, new officemates and new stuffs I wanna buy! Hahaha LOL Last night I was watching Morning Glory with my boyfriend and I didn't really know what the movie was all about, except it's about a morning show or something. Haha!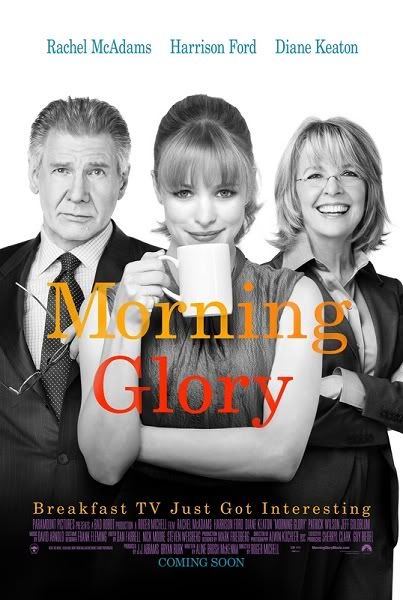 Morning Glory was about Becky Fuller (Rachel McAdams), who took the job of reviving the morning show that ranks last place! (Talk about challenging pressure!) Nobody believes in the show anymore, not the staff, the anchors and the viewers. But Becky took the challenge at the same time juggling her personal relationships.
I loved the movie maybe because I can totally relate it to my current situation. I was inspired as I watch Becky fighting all odds with her will power. And even though nobody believes in the show anymore, she continues to encourage everyone to believe in it and put their heart in it as well. While watching the movie you can see how she makes sure everything goes well. As she says "First in, Last out." Hahaha She was a total workaholic! It made me reflect on how our attitude should be towards our work. It's important to be passionate about it and not stop trying to be good, better and best. I'm just happy that I got accepted for this job, this is what I've wanted to try for a long time. I'll just have to be like Becky then. Try and try and believe in what you do despite the ups and downs. In the end it will all be worth it.
The movie was fun to watch, Harrison Ford and Diane Keaton was bantering like hell haha You can see how the media people works so hard on putting a good show and the challenges they experience every day.
Definitely a must watch movie. : ) and yeah, I have to mention the last part of the movie, they played Natasha Bedingfield's Strip Me Music.
"I'm only one voice in a million, but you ain't taking that from me."
And yeah, for my new work, I wanted to get a new bag!!! What do you think? Hahaha I just don't know where to get this bag. I saw this bag from the series Lie to Me. Maybe I'll find something a similar! hehe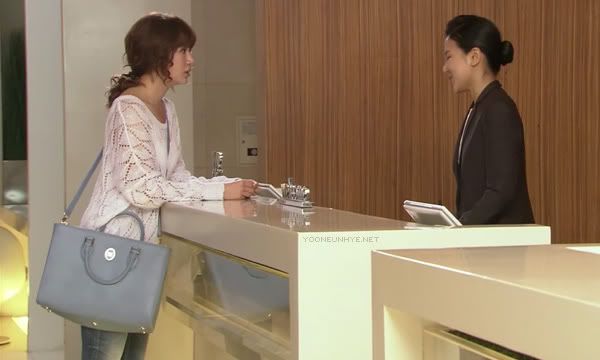 Have you watched the movie already? If so, what do you think?

Do you have any ideas or suggestion on where to get a similar handbag? Pls share! :D

Much love,
Lolita